Categories
Book Categories
Comics Categories
Other Websites
মাছের আজ্ঞায় (Machher Ajnay)
এম. বুলাটভ (M. Bulatov)
Reading Level: 3-4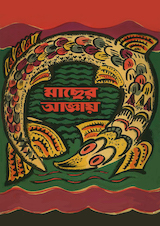 মাছের আজ্ঞায় (Machher Ajnay)
Book Description
Machher Ajnay is an illustrated book for children in Bangla by M. Bulatov. Download and read the PDF version of this Bangla book by clicking on the picture above.
---
---
Log in to submit your image
---
DRAWINGS AND IMAGES
These are the images or drawings related to the book sent by our users. If you would like to submit drawings and images, use the form above.
No images or books as yet.